Take Advantage of Comprehensive Programming to Enhance Your Skills 
The American Society of Ophthalmic Administrators (ASOA) offers a best-in-class program geared toward practice managers and practice administrators, but relevant to all members of the practice. Providing more than 150 hours of educational courses, workshops and lectures to advance attendees' professional growth, the diverse range of programming, including (among others) MIPS, benchmarking, coding, reimbursement, human resources and marketing ensures that attendees have a breadth of options from which to chose.
Joint ASOA & Technicians and Nurses Program
Are you interested in attending BOTH ASOA's Practice Management Program and the Clinical Technicians & Nurses Program?
Consider registering as a JOINT ASOA/T&N attendee, which allows cross-over attendance to BOTH programs, using one badge. Earn IJCAHPO Group A credits for those clinical courses relevant to your practice needs, while also attending the ASOA practice management courses to improve business practices and the patient experience and earn COE Category A credits.
Joint ASOA/T&N registration includes:
Full access to ASOA programming: including ASOA's (2) General Sessions; both sets of ASOA Roundtables; ASOA Courses; Technicians & Nurses programming: including (42) Clinical/Surgical Courses; ASCRS Programming: including Physician Instructional Courses; Symposia; Paper Sessions; General Sessions; Exhibit Hall admittance; and Networking opportunities, such as the ASCRS and ASOA Welcome Reception and the ASOA Celebration.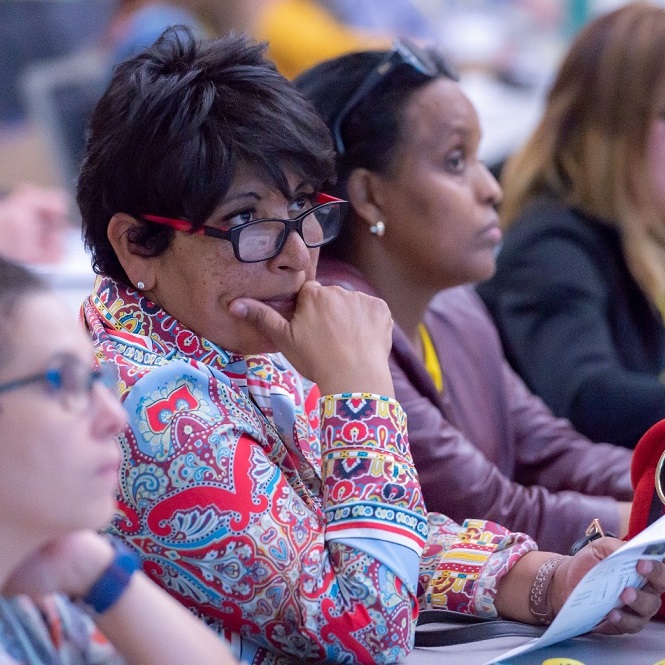 "I really enjoy networking, getting to be around people who are excited about ophthalmology, and absolute leadership"
Hayley Boling, MBA, COe
ASOA Schedule Available Now
THE LATEST PROGRAM INFORMATION FOR THE 2020 ASOA ANNUAL MEETING
Stay up-to-date with the latest programming changes in the ASOA program via the ASOA and Technicians & Nurses Program Schedule. Browse the program by session type, topic, or speaker, or use the search and filter capabilities to locate the most relevant educational sessions for your onsite experience.
Launch the ASOA Schedule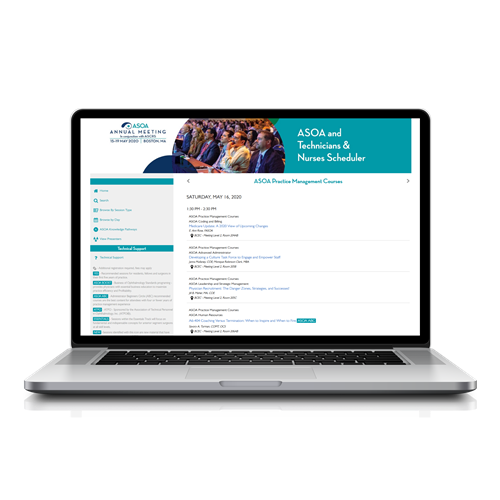 Expert Speakers, Essential Sessions
Your single registration fee includes unlimited crossover access to over 1,300 ASCRS and ASOA educational presentations (CME- and COE-accredited). Two general sessions and ten knowledge pathways address all aspects of practice management. Access to vital networking opportunities including roundtable discussions, Consultants on Call meetings, interactive panels, the ASOA Networking and Engagement Lounge and entry to the Exhibit Hall – encompassing over 300 exhibiting companies – are also included.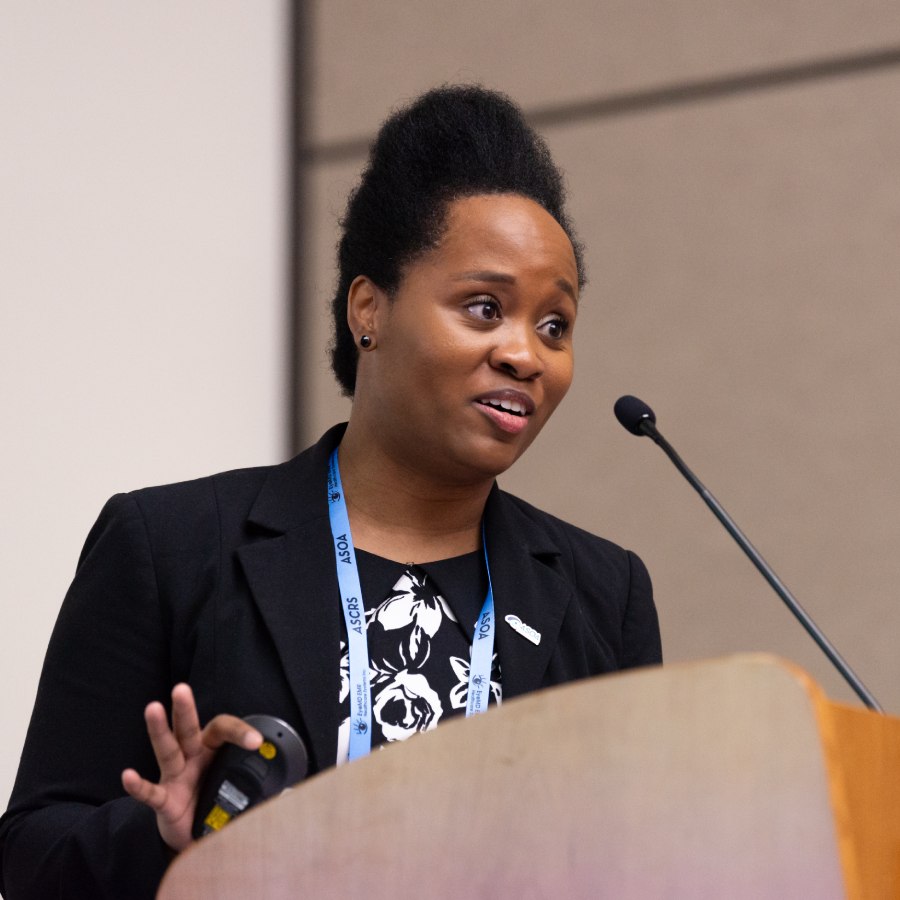 Click here for additional information on ASOA registration fees and options.