Annual Meeting Programs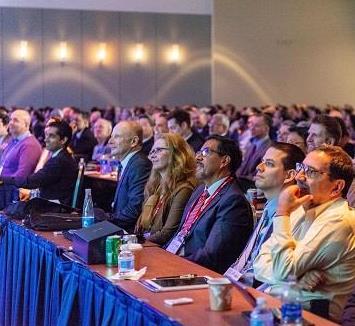 ASCRS Designed For Surgeons
The ASCRS Annual Meeting program is specifically designed for the anterior segment surgeon. With 65+% of the content focused on cataract surgery and the remainder focused primarily on refractive, glaucoma and cornea, this program is essential for anterior segment surgeons eager to maintain and expand their clinical knowledge and skills.
Learn More
ASCRS Subspeciality Day Designed For Surgeons
ASCRS Refractive Day and ASCRS Glaucoma Day will highlight the most important topics in cornea refractive, refractive IOL, glaucoma management and related surgery presented by world-renowned experts.
Learn More
ASOA: Practice Managers            Technicians and Nurses: Allied Ophthalmic Personnel
Given its strategic partnership with ASCRS, ASOA is uniquely poised to provide exceptional educational content during the Annual Meeting and beyond. Sharing carefully curated content designed to help strengthen the practice, the meeting is essential for practice administrators, practice management staff, and technicians and nurses, committed to expanding their knowledge to build and maintain a flourishing practice.
Learn More
ASCRS Satellite CME Programs Designed For Surgeons
ASCRS Satellite CME Programs are a supplement to the core ASCRS program. These sessions offer an excellent opportunity for attendees to expand their learning experience and enrich their knowledge on a variety of anterior segment surgical topics.
Additional Information coming soon.