ASOA Program
ASOA General Sessions Highlights
ASOA OPENING GENERAL SESSION
Connect the Dots: Breakthrough Thinking for Ophthalmic Professionals
Featuring Keynote Speaker Bill Stainton, CSP, CPAE
Ophthalmic practices are constantly changing — and those changes require a constant stream of innovative ideas. But where do these ideas come from — and how can you be the cool person who comes up with them? As the 29-time Emmy Award winning producer of the longest-running, highest-rated, and most award-winning regional comedy TV show in the United States, Bill Stainton and his team had to come up with innovative ideas every week for 15 years. During his keynote, he'll share what he learned about innovation — and maybe a behind-the-scenes story or two as well!
This session is eligible for COE credit.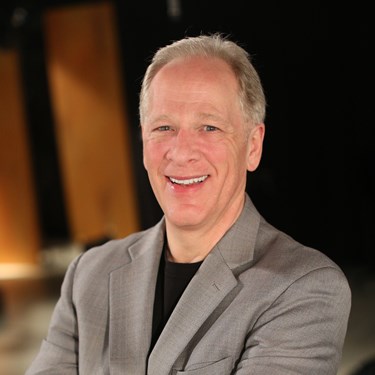 ASOA MONDAY GENERAL SESSION
Life in the Espresso Lane: How to be Smooth, Bold, and Balanced in a Fast-paced World 
Featuring Keynote Speaker Laurie Guest, CSP, CPAE
Keynote speaker Laurie Guest is a former administrator now known as a "go-to" resource for customer service excellence who, for more than two decades, has shared her practical point of view on customer service and staff development with audiences across the country, blending real-life examples and proven action steps for improvement.
What if you could give yourself an instant pick-me-up by a simple change of thinking—even in stressful times? If you find yourself zapped after encounters with patients or coworkers, this course offers simple yet powerful ways to instantly become engaged, motivated, and energized. You will learn practical mental "lattes"—ideas you can serve yourself any time you need to get your perk on! 
This fast-paced, fun, and interactive program will give you the tools to blend your own energizer. You will leave with new pep and excitement for the day. After you savor her "cup of sanity" once, Laurie's humor and wisdom will make you want to drink in her ideas daily. 
This session is eligible for COE credit.