ASCRS PRogram
Saturday Highlights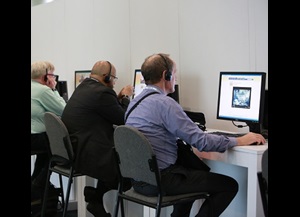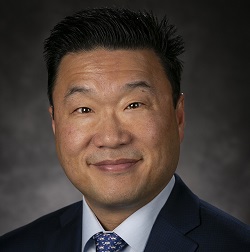 Opening General Session
8:30 - 9:00 A.M. ET
An interview with the Incoming and Outgoing ASCRS Presidents
Special Session: Turning the Lights Back On, Part 1 Spornsored by Alcon Vision, LLC
9:00 - 10:00 A.M. ET
Turning the Lights Back On sponsored by Alcon Vision, LLC, is a two-part comprehensive overview, of what ophthalmologist and their administrators should know about re-opening their practices, caring for patients safely and effectively, with the leadership need to make important changes in their business model. Specific recommendations will provide the knowledge and resources we all need to get back to work.
Learn More
SYM-1 Advanced Cataract Surgery: Achieving 20/Happy in 2020
10:30 A.M. - 12:00 P.M. ET
This session will conduct a deeper dive into cataract surgical considerations including refractive cataract surgery, patient communications and management complicated cases and cutting-edge technologies.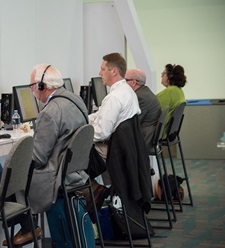 IC-1 Intraocular Lens Exchange: Surgical Management of Malpositioned and Malfunctioning IOLs
10:30 A.M. - 12:00 P.M. ET
Instructors will present cases demonstrating indications and techniques for IOL exchange. Specifically, malfunction and malpositioned IOL management will be discussed. Fixation techniques such as capsule bag, iris suture, scleral suture and intrascleral haptic fixation will be detailed. Participants will be able to understand pre, peri, and post-operative surveillance necessary to achieve safe patient outcomes.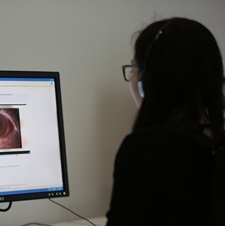 SYM-2 Keratoconus Essentials
1:00 - 2:30 P.M. ET
Diving into diagnosing keratoconus (topography and tomography pearls, technologies for measuring biomechanics, what's coming for future diagnostics and conducing discussions with patients), crosslinking and cataract considerations in keratoconus.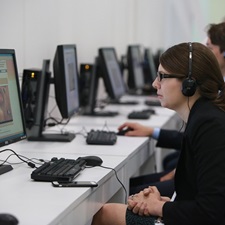 IC-2 Minimally Invasive Glaucoma Surgery For The Complrehensive Ophthalmologist
1:00 - 2:30 P.M. ET
Video-based course will demonstrate step-by-step techniques using MIGS as a stand-alne procedure and in combination with phacoemulsification. Barious MIGS devices will be presented in the didactic session and practiced in the skills transfer lab. (Separate registration required). Discussion will include the proper choice for each procedure tailored to the individual patient, use of adjunctive therapy, as well as management complications.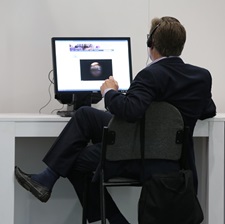 SYM-3 Glaucoma Essentials
2:45 - 4:15 P.M. ET
Designed as a comprehensive overview from disease risk factors to diagnostic studies, differential diagnostics, monitoring and classifying progression to treatment options, this symposium will provide key elements to the care of your glaucoma patients.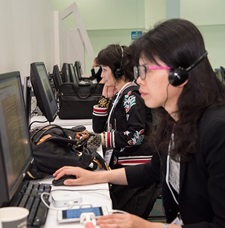 IC-3 Best of the Best: 2020 Update in Advance Cataract Surgery
2:45 - 4:15 P.M. ET
Course will discuss why new IOLs, phace machines, and femtosecond lasers are making cataract similar to refractive surgery. Best quality of vision depends by pro refractive outcomes. This requires customization of IOL choice, accurate biometry, adoption of mechanical capsulotomy. hard nucleus splitting if needed and multifocal-multifocal toric IOLs implantation. Tear film high quality is determinant. Related MFD treatments will be analyzed and discussed.
SYM-4 COVID Crashed my Life... How to Survive and Revive
4:30 - 6:00 P.M. ET
You can't expect to encounter every complication in your training or first few years of practice! In this video-based session we will cover common (and not so common) complications related to anterior segment surgery. Specifically, complication avoidance, recognition, management scenarios and strategies will be covered.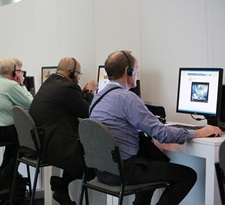 IC-4 Understanding Topography and Corneal Aberrations
4:30 - 6:00 P.M. ET
The course will present in an easy-to-understand format how best to use the many features of Placido topography. The impract of anterior corneal aberrations on visual quality will also be demonstrated. Each clinical example will be based on a standard axial curvature map, aberrtion profile and image simulation. Attendees will be able to comfortably and accurately match the information provided by topography to how patients describe their vision.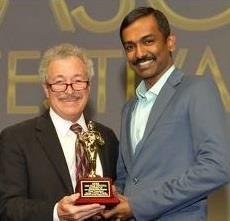 38th Film Festival Awards Ceremony
6:30 - 7:45 P.M. ET
A Team of nine panelist will judge the submitted Scientific Films based on applicability/education value, originality, scientific content/validity, clarity, cinematic quality and artistic effects. The winning producers will be announced at the Awards Ceremony on Saturday, May 16.