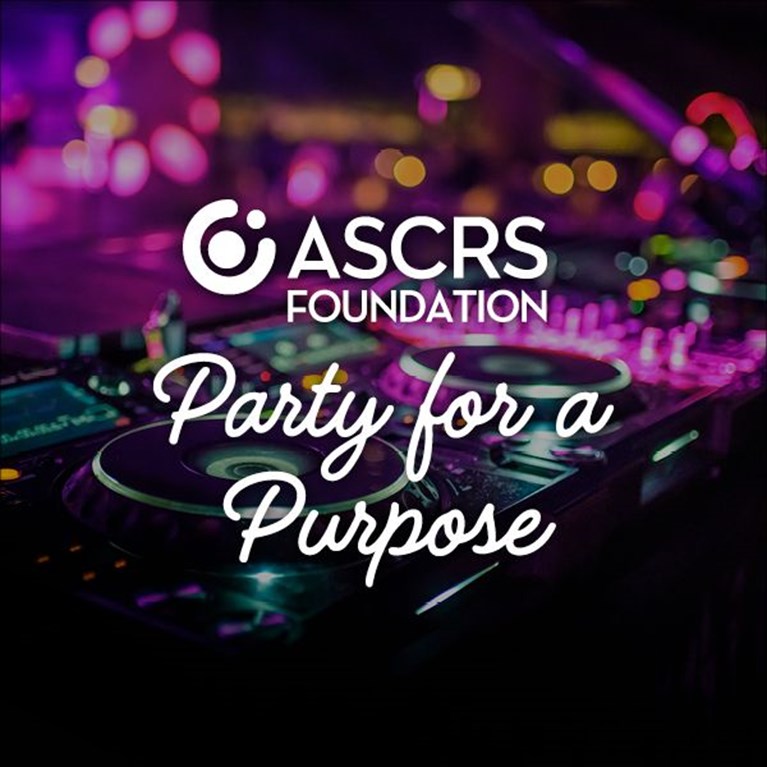 Party for a Purpose
The Social Event of the Meeting
Start the meeting off on the right foot with a night of fun and philanthropy at the ASCRS ASOA Party for a Purpose! Socialize with colleagues, industry leaders, and exhibiting partners while enjoying live entertainment and dancing the night away. Donations raised will benefit the ASCRS Foundation! ASCRS, ASOA, and industry attendees, as well as their guests, are welcome.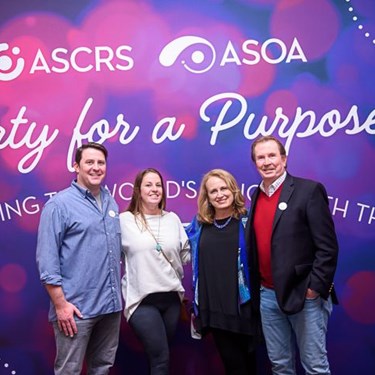 Who
ASCRS, ASOA, industry/exhibitor attendees, and their guests.* Bring your Annual Meeting registration badge for entry.
*Attendees of the Party for a Purpose must be 21 or older.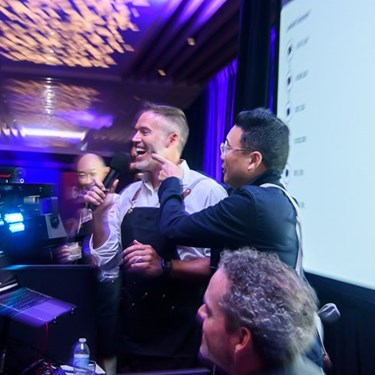 What
A night of entertainment, socializing, and dancing, with 'celebrity spin masters' who will compete for donations to benefit the ASCRS Foundation.
Where
Nova SD—a spacious, multilevel club featuring indoor and outdoor areas for dancing and socializing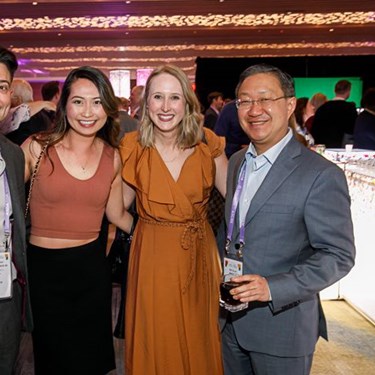 When
Friday, May 5
8:00 p.m.–12:00 a.m.

Why Attend?
Your Gift will Change Lives
We look forward to welcoming you to the Party for a Purpose as we not only kickoff the ASCRS Annual Meeting but support improving the world's vision with the ASCRS Foundation.
The ASCRS Foundation supports physician education and provides humanitarian cataract surgery in the United States and overseas.
Learn More